How to Transform Your Backyard With Hardscape Ideas
Do you want to have something extra in your backyard? Something that makes your property unique and charming? Are you looking for ways to incorporate design elements and functionality into your outdoor space? Take your property from dull to extraordinary with some inspiring backyard hardscape ideas!
Whether you are a commercial or residential owner, the possibilities of what your yard can become are endless. In short, with the right materials, landscaping techniques, and just a bit of imagination, transforming your backyard into something extraordinary is within reach.
Read on for helpful ideas on choosing the best hardscape and landscaping elements and ultimately creating an outdoor area that fits both decor goals and practical wants.
Create an Outdoor Living Space With These Creative Hardscape Ideas and More
Creating an outdoor living space is a dream come true for many homeowners. It provides a place to unwind and relax while enjoying the natural beauty of the outdoors.
To make your outdoor living space even more enjoyable, consider incorporating hardscape and landscaping features that add to its aesthetic appeal and increase its functionality.
Hardscape Ideas:
Build a Patio:
Naturally, a patio is a perfect way to create an outdoor room. It allows you to enjoy your backyard and spend time with friends and family in a relaxed and comfortable atmosphere. In fact, you can choose to build your patio from various materials, such as concrete, stone, or brick, and more materials that you can easily find in your local store.
Construct a Fire Pit:
Unquestionably, a fire pit adds warmth and ambiance to your outdoor space. It is a perfect addition for those chilly nights when you want to gather around a fire with friends and family. You can choose from gas or wood-burning fire pits or build your own.
Install a Pergola
Naturally, a pergola provides cover from the sun while also adding a decorative touch to your outdoor space. In particular, you can grow vines and flowers over it for added beauty.
Landscaping Ideas: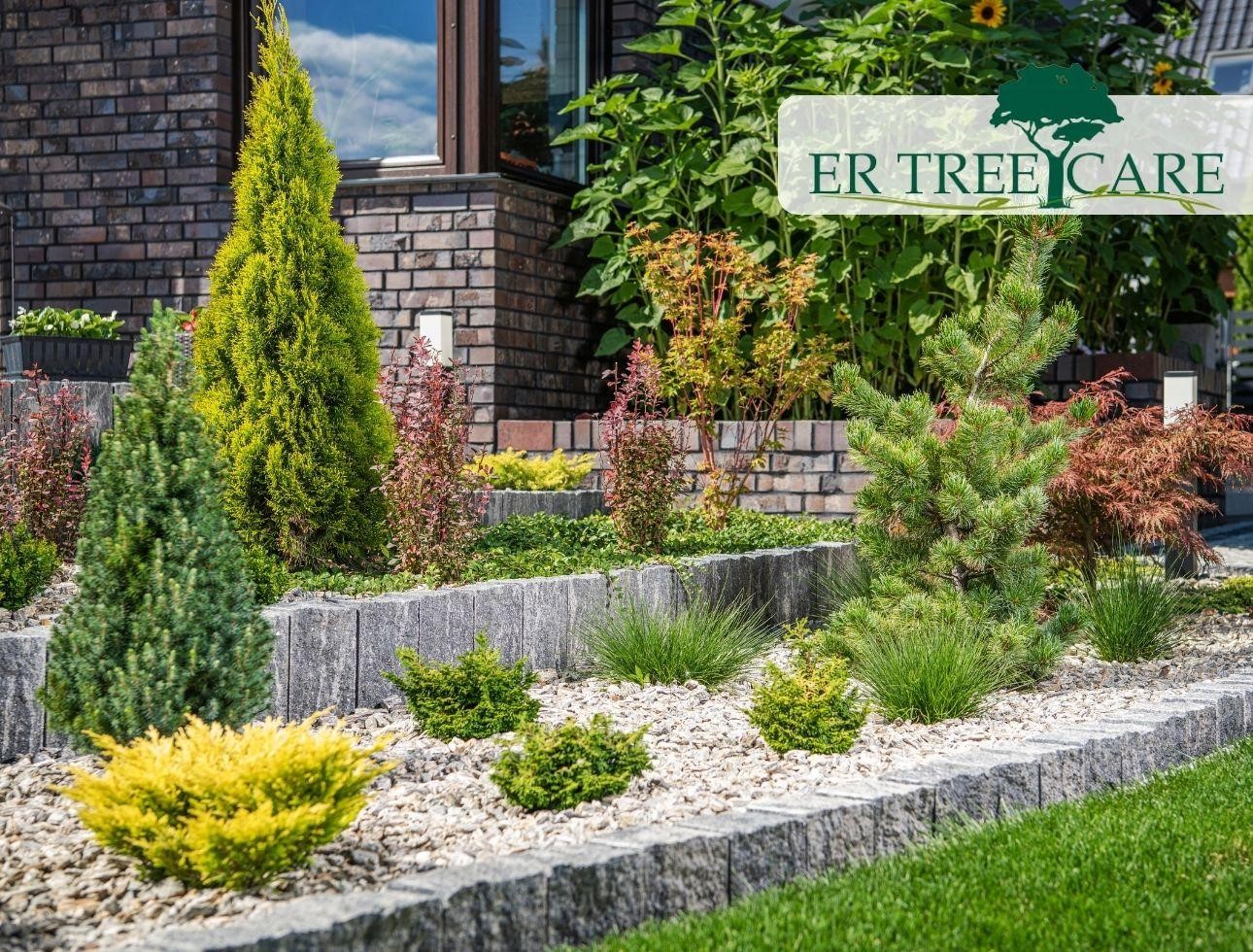 Plant Flowers:
Flowers undoubtedly add color, fragrance, and visual appeal to your outdoor space. Choose flowers that are native to your area and are easy to maintain. You can plant them in a border or container for added dimension.
Plant Trees:
In fact, trees provide shade and are great for privacy. They also help to purify the air and provide a habitat for wildlife. Choose trees that are indigenous to your region, and that will give you the desired amount of shade.
Add Water Features:
A pond or waterfall can create a calming atmosphere in your outdoor space. The sound of running water is soothing, relaxing, and a focal point for your yard. You can find pre-made water features or build your own.
Incorporating these hardscape and landscaping features will provide you with an outdoor living space to enjoy year-round. Whether you want to entertain guests, relax, or enjoy the beauty of nature, these ideas will help transform your backyard into a functional and beautiful space.
Enhance Your Backyard With a Professional Company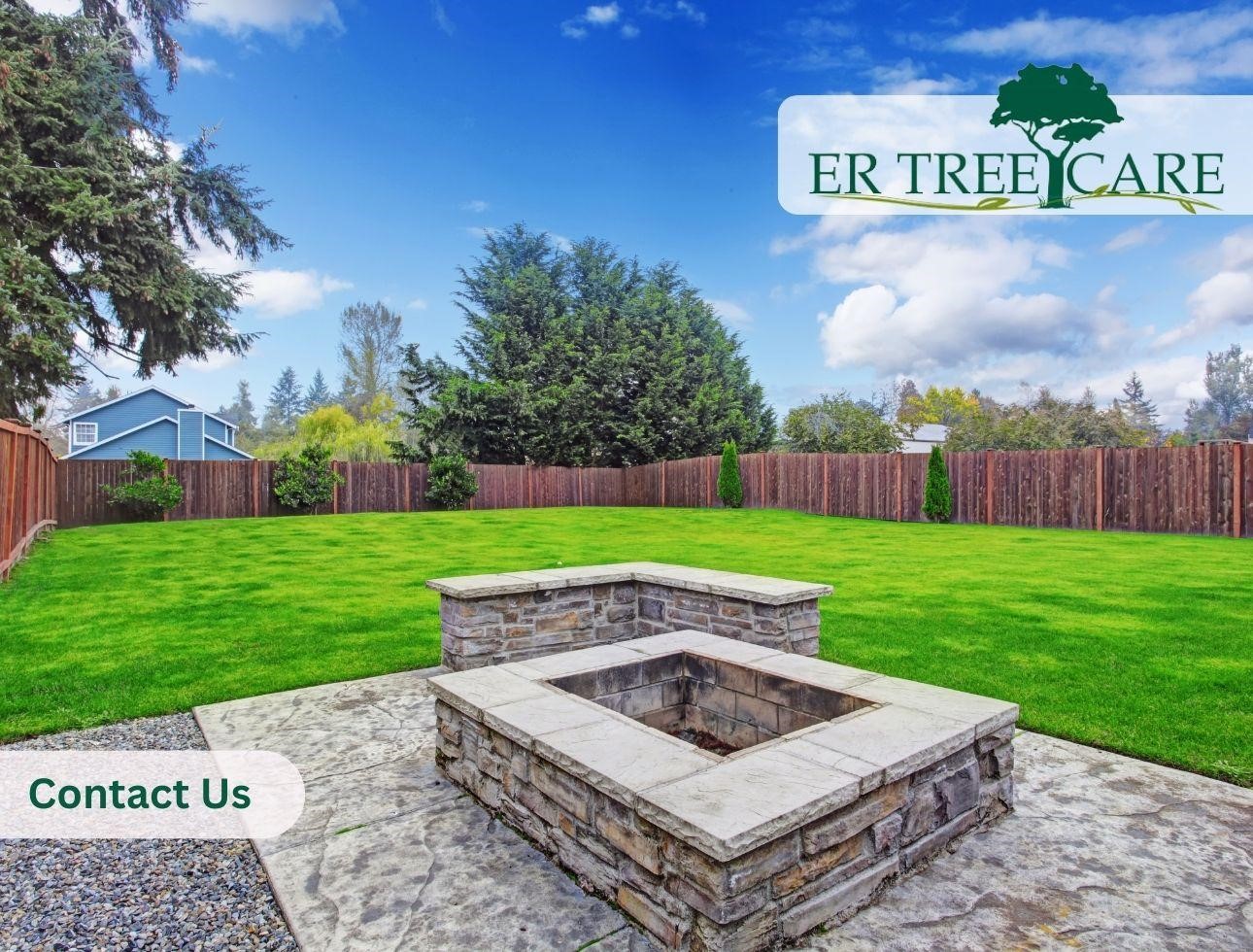 Exploring and selecting the proper hardscape elements for your outdoor space can create a unique area that meets design direction and practical needs. Ultimately, designing a dream backyard doesn't have to remain just a dream; discovering new ideas and understanding how they can be implemented empowers you to bring your vision to life.
With E R Tree Care LLC, you can make all of this possible: we are dedicated to providing unparalleled service and experienced advice in your journey towards achieving an outdoor area where you want to spend more time.
If you are ready to embark on the ultimate backyard transformation, contact us today – let's make it happen!