Prevent Damage To Your Property By Hiring A Stump Grinding Service in Louisville, KY
Did you know when you leave a tree stump on your property, that it can cause damage to your property? In any event, a person can be injured since it can lead to the person tripping or falling while they are on your property. Overall, to be accurate, no one wants to hurt someone more when they are on your property. Therefore, you can protect your property and everyone else with stump grinding.
Consequently, a tree stump will always be there after a tree removal project, and by the end, it's your decision if you want to keep it or remove it. However, if you contract a professional company, they would insist on removing it because they always want the best for your property and you.
For this reason, it is 100% better to contract a professional company like ER Tree Care. Most importantly, we provide tree removal and stump grinding services to give you a clean and neat property without worrying about it, especially because you are counting on an experienced company.
Want to see proof of our outstanding services?
Take a look at our customer satisfaction stories.
---
Armondo and Jose did a wonderful job. Very professional. after the job their clean up was incredible. I give them a five rating.
Greg Wilson
Tree trimming & pruning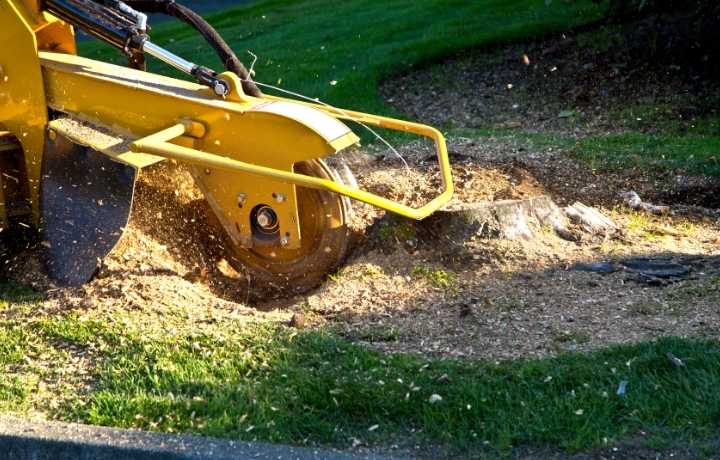 Proud Of Our Quality Work
Obtain Splendid Result With our Stump Grinding Services in Louisville, KY
Importantly is to consider all the disadvantages of having a tree stump on your property. Above all, a tree stump doesn't have any benefit or importance to your property, so in the end, there is no reason to keep it.
In the case that you don't want to remove or cut your trees, have a tree stump by the end. Don't worry; you can consider tree trimming or pruning to bring an aesthetic style and get healthy trees.
You can rely on a professional tree company to give you all the tree services you need to keep every aspect of your property neat and organized. Therefore, ER Tree Care is here to guarantee quality and outstanding results by working with a professional team to do any tree service.
Our Tree Services Includes
Bush Clearance
Cabling and Bracing
Crane Services
Crown Reduction
Storm Cleanup
Stump Grinding
Tree Planting & Transplanting
Reliable Tree Removal
Professional Tree Trimming
Tree Pruning
Overall, hiring an experienced company can bring you many benefits and peace of mind. It knows that each project they do, utilizes the best equipment, machinery, and techniques for each project they do to guarantee amazon results.
In the end, no matter what kind of tree service you need.  You can rely on ER Tree Care, a company with over 12 years of experience specializing in all tree services and guaranteeing our clients that we are their trustworthy company that can manage all kinds of tree projects.
We are proud to say we can handle all kinds of tree projects, guaranteeing the quality and excellent results you want in your property. Get in touch with us today!