Prevent Damage With Tree Removal
Did you know that the most common reasons for tree damage are natural causes, like a storm? That is why in many cases, it is better to remove any tree that can provoke any damage to your property. Mainly in common places that are constantly experiencing hurricanes or big storms. Therefore, with tree removal, you can protect your property.
Mainly, strong wind and rain can do much damage. Most of the time, rain makes the soil around the tree very vulnerable. Therefore, knowing these problems sometimes, it would be recommendable to do tree pruning, but most of the time, the most viable option is to remove the tree that could cause you any future damage.
Undoubtedly, you should contact a specialist to do the tree removal work. Importantly, for the safety of people and to end up with a smooth and fast result, it is better to have the support and guidance of a professional. At ER Tree Care, you can find the experts you are looking for! We can help you with your vital tree removal project.
Want to see proof of our outstanding services?
Take a look at our customer satisfaction stories.
---
Armondo and Jose did a wonderful job. Very professional. after the job their clean up was incredible. I give them a five rating.
Greg Wilson
Tree trimming & pruning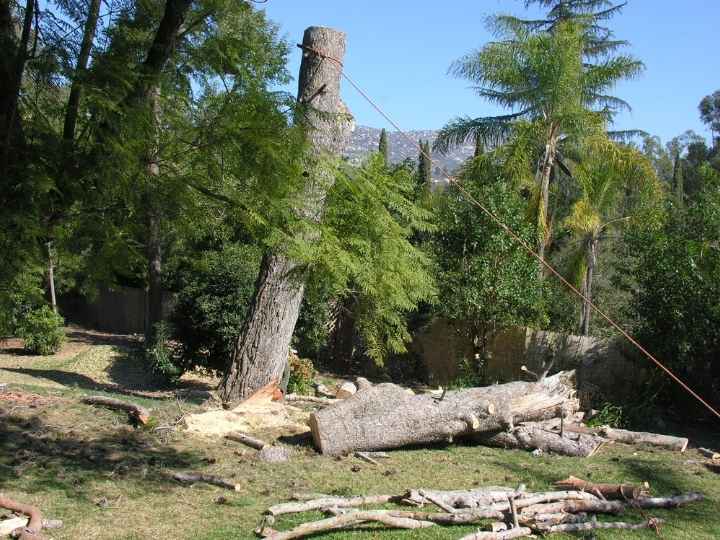 Obtain Spotless Results With Our Tree Cutting Service in Louisville, KY
Considering all the points taken into account in the upper, we can consider that having a tree on your property lawn can beautify your home. Hence, a tree can be created as an excellent picnic spot. Moreover, you could even have a place to hang a tire swing and also build a treehouse.
As part of a tree care service, you should consider tree cutting besides having a safe environment on your lawn and surrounding areas, it also brings an aesthetic style to your home. Since, with tree cutting service, you could have a tree thinning and save some tree removal costs.
Thus, having a Louisville tree service brings many solutions to every local tree need. Tree trimming can help you remove dead or diseased branches and benefit your tree's health. In addition, trim also helps to upgrade the appearance of your property. Therefore, to guarantee quality results, contact a professional team to do any tree service.
Our Tree Services Includes
Bush Clearance
Cabling and Bracing
Crane Services
Crown Reduction
Storm Cleanup
Stump Grinding
Tree Planting & Transplanting
Reliable Tree Removal
Professional Tree Trimming
Tree Pruning
Therefore, no matter what service you acquire, in any tree service, our expert team uses the proper techniques and materials to deliver outstanding and long-lasting results in every project.
Hiring a tree company near you can bring some benefits. Indeed, a local certified arborist knows the zone's weather and how to properly maintain and care for any tree or plant. Hence, these local arborists understand well the patterns of the area weather, which will affect the trees and implicate more than just looking at your phone.
Moreover, know that at ER Tree Care, you can get all the services you need in one place. Undoubtedly, our expert team uses the proper techniques, equipment, and materials to provide any tree service you need with quality and long-lasting results. Clearly, tree services near you allow you to quickly solve specific tree problems and conditions.