Simple Landscape Ideas for Front of House
There can be much pressure when finding simple landscape ideas for the front of the house. Since your front yard is an essential part of your personal property. In detail, landscaping can seem challenging if you're unfamiliar with all the different designs and ideas available. But it can be easy with our guide!
With a few simple steps and creativity, you can easily create a beautiful landscape to make your home stand out. Whether you want something low maintenance, vibrant and colorful, or modern with a twist, we've got you covered!
Keep reading to give you the best unique and simple landscape ideas to enhance your property!
Simple Landscape Ideas for Front of House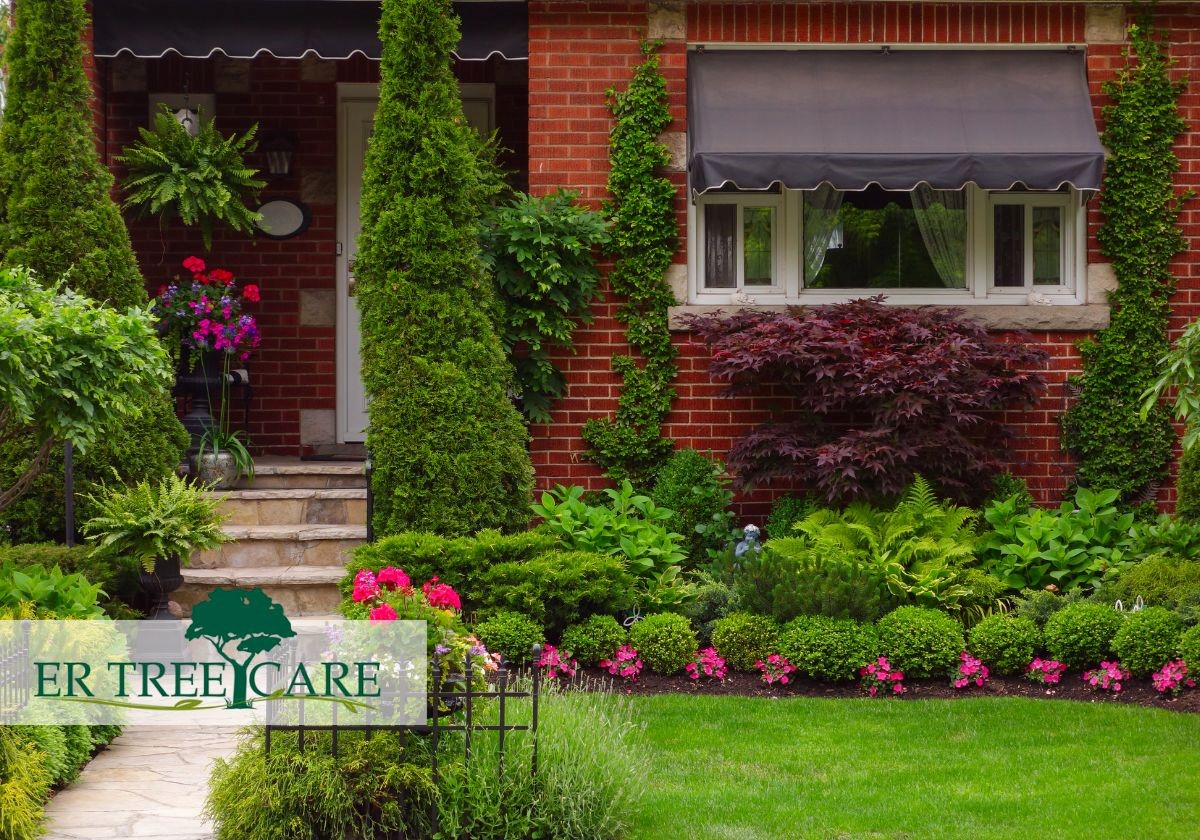 When creating a beautiful landscape for the front of your house, many simple ideas can help you create a stunning space. Especially without breaking your head in figuring out all sorts of challenging concepts.
In fact, you can make your home's exterior look clean, attractive, and inviting with a few key elements. From adding a simple flower bed to creating an outdoor living space. Here are some great landscape ideas for the front of your house:
Flower Beds
Start by adding colorful flower garden beds to the front of your house for instant curb appeal. Definitely, choose flowers that will match your area's climate and fit your desired color palette to add a pop of color. In particular, plant them in neat rows or create larger flower beds with multiple varieties and sizes.
Pathways
Use pathways to connect different areas in your yard and add dimension to the landscape design. Indeed, consider using stone pavers, gravel, or mulch to define each path. You could even plant small plants or flowers along the edges of each pathway for added definition and interest.
Trees & Shrubs
Depending on the size of the yard, including several trees and shrubs throughout the landscape design. As well as trees help provide shade while impacting aesthetics when adequately chosen and planted strategically in the yard.
Edging
To give a finished look to each flower bed or pathway, use materials such as stones or bricks to outline each element in the yard. Indeed, this is an inexpensive and effective way to create structure and definition in each garden area.
Outdoor Living Space
For extra enjoyment throughout all four seasons, consider constructing an outdoor living space such as a deck, patio, or porch off the front of your house. This will significantly expand living space outdoors and provide an inviting atmosphere for entertaining guests or relaxing after work hours outside with family members.
In detail, with these simple landscape ideas, you can transform your garden into something special.
Tips on How to Transform Your Garden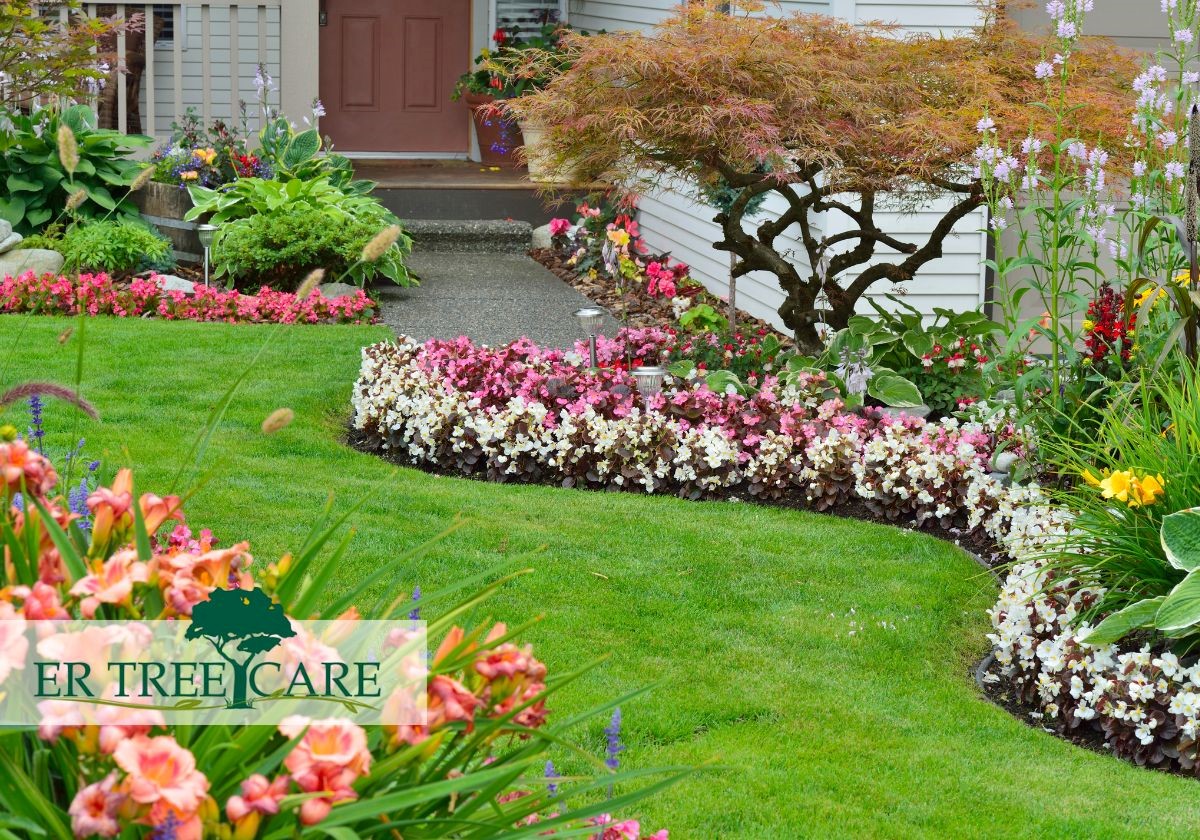 Transforming your garden can be an exciting and fulfilling experience whether you are an experienced gardener or a novice. A garden reflects your personality and style. With the proper care and maintenance, it can become a haven for you and your family to relax and enjoy nature.
However, with all the ideas and options available, transforming your garden can take time and effort. Here are a few tips to help you transform your garden and create a beautiful outdoor space.
Tip 1: Plan and Design Your Garden
Before you start buying plants and garden accessories:
Take the time to plan and design your garden.
Think about what type of garden you would like, the size and shape of your garden, and the style you are trying to achieve. You can experiment with different designs and layouts by using garden design tools or seeking the advice of a professional landscaper.
Ensure that your design will accommodate your lifestyle and your family's needs.
Tip 2: Prepare Your Soil
Healthy soil is the foundation of a thriving garden. You can test your soil to determine its pH level and nutrient content. Most plants prefer a neutral pH level of around 6.5 to 7.
You can adjust your soil by adding organic matter or lime if necessary. To keep your soil healthy, avoid using chemical fertilizers and pesticides that can harm your plants and the soil. Instead, opt for natural alternatives like compost or compost tea.
Tip 3: Choose the Right Plants
Selecting the right plants for your garden is crucial to its success. Consider climate, soil type, sun exposure, and plant maintenance requirements.
You can opt for perennial plants that come back year after year or annual plants that bloom for one season. You can add diversity and interest to your garden by adding plant types like shrubs, trees, evergreens, or herbs.
Tip 4: Add Water Features
Water features like fountains, ponds, or streams can bring a calming and relaxing nature element to your garden. Indeed, water features can also attract birds and other wildlife to your garden, creating a biodiverse ecosystem.
Choose a water feature that complements your garden design and is easy to maintain. You can also opt for solar-powered fountains or ponds that minimize electricity use.
Tip 5: Optimize Outdoor Living Spaces
In particular, creating an outdoor living space is a great way to maximize your garden's potential. Add seating areas, outdoor kitchens, fire pits or pergolas, decks, and patios. These features allow you to fully immerse yourself in your garden and create a space for relaxation and entertainment.
Facts
Transforming your garden can be a rewarding experience that adds value to your home and lifestyle. You can create a stunning outdoor haven that meets your needs and personality. Now is the perfect time to take the first step in transforming your garden!
Work with ER Tree Care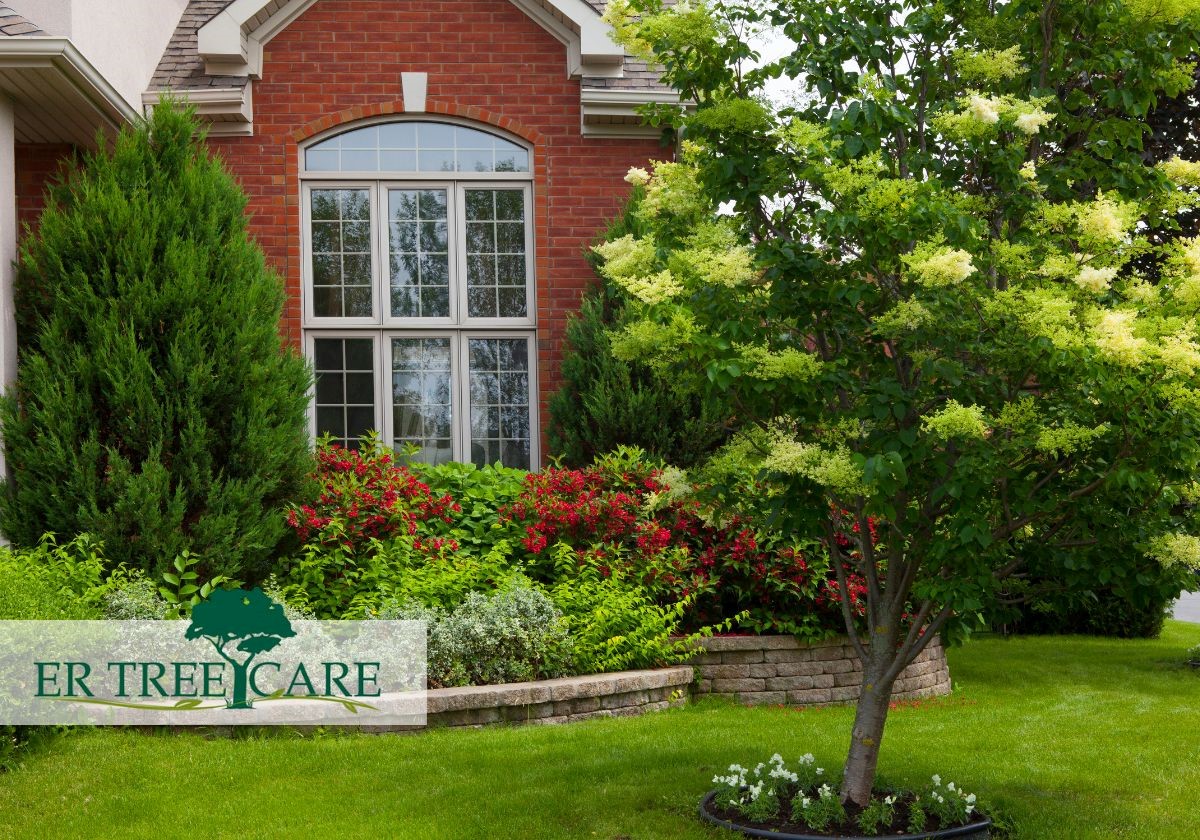 Everything related to simple landscape ideas for the front of the house can be enjoyable. And with simple designs, you can add a touch of color and personality to your property with these ideas.
Also, if you need the help of a professional company, you can reach out to ER Tree Care. We are your trusted company to solve all your landscaping problems. We have over 13 years of experience in providing landscaping services.
Contact us!